If you've recently purchased a vacation home, now is the time to turn your new space into a luxurious escape where you and your family can spend quality time relaxing for a much needed break. We've put together some of the best interior design tips for creating your luxurious vacation home. These suggestions will help you create a space that is both inviting and functional.
1. Location is Key
The ultimate vacation experience is one that's immersive, so much so that you lose yourself in the surroundings, whether it's sunbathing on an island or skiing at a mountain retreat. Decorations and other details should draw on your location to enhance this feeling.
2. Consider the function of each element in a design
When designing a vacation home, it's important to strike a balance between function and luxury. If you plan on using the property exclusively for rental income, think about how your tenants will be using the space. You may want to add more beds than you would in a primary home so that you can host large parties and accommodate larger groups of people. You may also want to consider furnishings made of more durable materials so they can stand up to frequent use from guests.
3. Create an air of luxury
If you have a grand budget for renovating your vacation home, this is the time to go all out. Build each room around materials like real woods, granite, and marble pieces. Invest in high-quality furniture that will stand the test of time. Then, be sure to finish off the look with plenty of wall art and accessories.
4. Maintain a consistent experience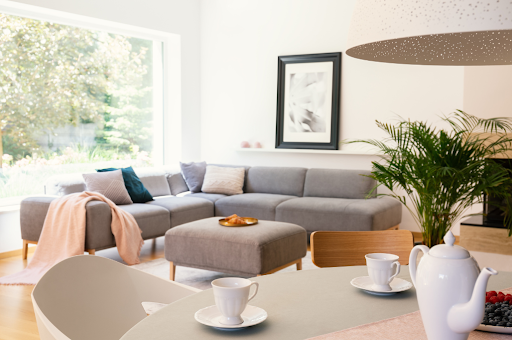 The secret to creating a cohesive look in your vacation home is to create consistency. When done right, it can make your home feel as if it were decorated by professional designers. A tool that can help you create consistency is color. Pick one color palette for the entire property and then use it in different ways throughout the home. Neutral tones make for the best color schemes when you're looking for something subtle and understated.
One of the benefits of working with a designer is that they will provide you with a cohesive aesthetic throughout your home, no matter what your individual room styles may be.
5. Outdoor living spaces
A vacation home isn't complete without an outdoor space. This can be as simple as a deck or garden area, where you can host gatherings with family and friends. Plastic composite decking is an ideal choice for this space because it is durable, low-maintenance, and has a natural-wood appearance.
Conclusion
A vacation home is a place of relaxation and escape. Finding the right designer to help you bring your vision to life can be daunting, but with the tips from our experts and this collection of resources, you'll be inspired to create an interior design that suits your style and makes your vacation home feel like a home away from home.