Your outdoor dining scene is probably one of the most often used entertaining spaces in and around your home. With a little bit of imagination and a great sense for stylish décor, even the simplest setup can look much more elegant and luxurious. Traditional tables are enviable and sturdy but the sleek seating options are functional and stylish.
Enhance your dining experience by combining fine dining with contemporary space style, dine in luxury and make your guests feel special. Here are our top 5 stylish designs that can work for you too!
1. Arcadian Appeal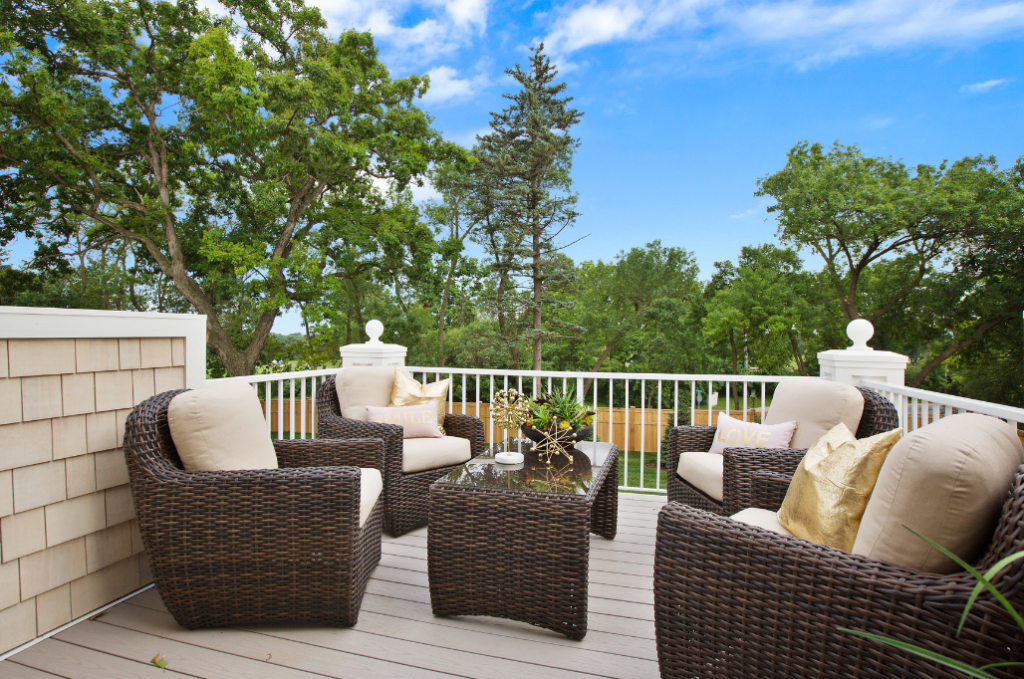 The warm summer air, the smell of freshly cut grass and the sight of blue skies make for a perfect evening. Style your outdoor dining area like a farm-style table with wooden chairs. If you want to add some glamour, use a white lace tablecloth to set the tone right. Keep the rest of the colour scheme neutral too by adding flowers in vintage jars as centerpieces. And if you're feeling fancy, put up string lights. You have a soiree fit for royalty!
2. Modest Marvel
If you think that you cannot create a stylish outdoor dining area in a small space, think again. Whether it's the balcony or a spot under a shady tree, you can still transform the space into a relaxed dining area! Go for earthy tones and metallic finishes. Folding tables and long benches are excellent options for small spaces. Add strings of light and aromatic potpourri to lend a charming feel to the ambiance. Now, isn't that an outstanding idea for how to decorate your outdoor space?
 3. Transform your backyard into an oasis with a touch of luxury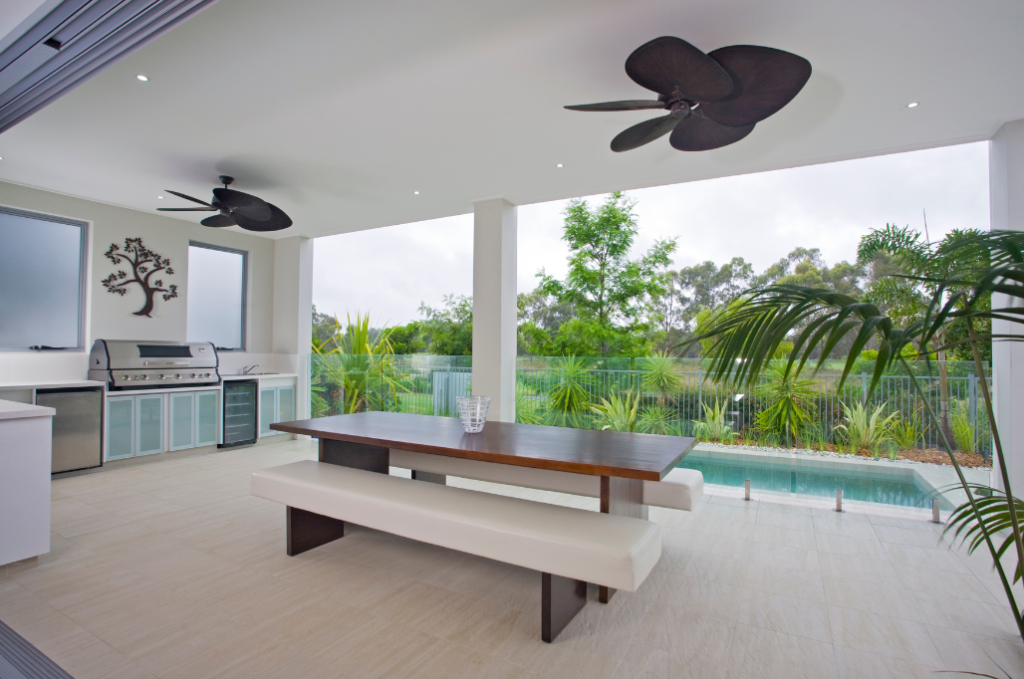 Transform your backyard from a boring and dull place into an entertaining area to host barbecues. Add in a bar serving station and a straight-edge dining table for a simple yet sophisticated look that your friends will love! Accessorize the area with contemporary umbrellas and small succulent plants for an opulent effect that will have your guests raving about your parties.
4. Design a sanctuary of coolness in the sweltering heat
Prepare to enjoy alfresco dining on hot summer nights with a cool, welcoming ambiance. For an elegant and luxurious outdoor space with natural wooden furniture and director's chairs, add marine-toned cushions and Moroccan table lamps for a touch of old-world charm.
5. Add a beachy vibe to your home
To create a beachy vibe in your outdoor dining room, add turquoise and white décor. Use vibrant pillows, table runners, and tablecloths to create an inviting look. For a dramatic appeal, choose solid napkins or placemats that match your vibrant accessories. This outdoor dining room idea is perfect for hosting a light lunch with cocktails.

Create your own outdoor living space with a little creativity and some of these easy-to-accomplish design ideas. Whether you're a nocturnal chef or someone who prefers lounging around in the sun, a good meal is always better in the great outdoors. Looking for more inspiration? Look no further than U and I Interiors.