When you think of extravagance and opulence, the first thing that comes to mind is luxurious homes. Everyone with a home dreams of having a luxury space. Whether it's an expansive property with beautiful landscaping or a spacious home with high-end furnishings, there are small touches that can help make your home look more luxurious.
The next thing that comes to mind is price tags. Those luxury items I mentioned cost a fortune, right? Wrong!
So how does one give the impression of luxury without going over budget? Let's leave behind the idea that luxury is only for those who are filthy rich (at least for now). There are so many ways to bring a sense of opulence into your home and you don't have to blow your savings to do it. Adopting subtle touches will help your home look luxurious without breaking the bank.
With today's market being one of the toughest in years, luxury can be found even in the most modest of homes. With just a few tips and techniques in mind, you'll have that luxurious dream home up and running in no time.
Below are some of our favorite ways to bring luxury into your home without burning your pockets:
1. Showcasing Antiques
What better way than antique accessories to give a room a sense of history and wisdom. Antiques are expensive, but you don't need to spend a fortune to get that patina. Large-scale accessories like lamps, mirrors, and pieces of furniture are great, but small accessories can also do the trick. Try antique boxes, sculptural wall sconces, or even antique picture frames for a look that's sophisticated yet cost-effective.
2. Incorporate Curvy Shapes
A room that features all straight lines and clean corners lacks sophistication. To create a luxurious space, use a variety of shapes. Accentuate the room's elegance with curvy items such as accessories, mirrors, lamps, or even furniture legs.
3. Include Metal Items
Metallic surfaces can add a luxurious touch to any room. But you need to be subtle in how you use them—a little goes a long way! Gold leaf mirrors, brass tables, and vintage silver all add the necessary glamour that you want for your space.
4. Enhance Space and Light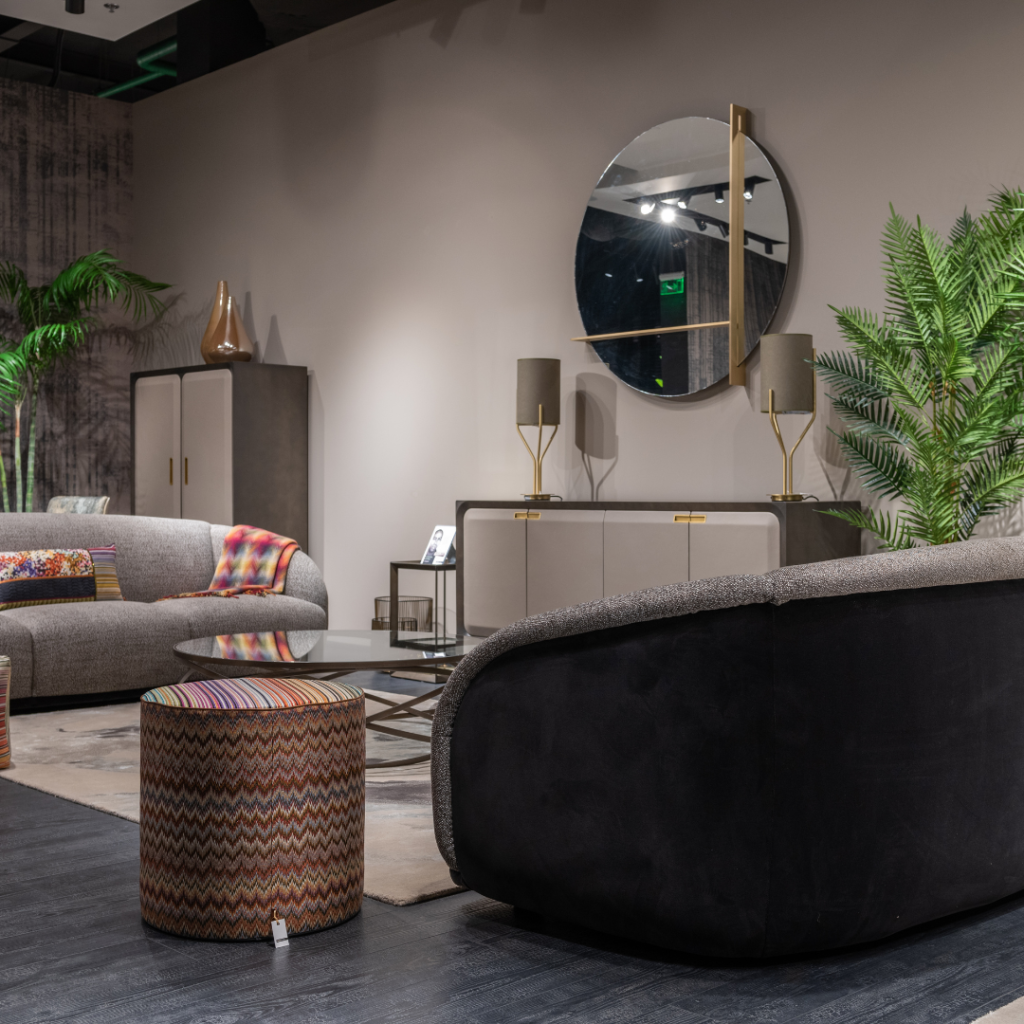 Want to make a room feel bigger? Hang a mirror! Of course, the optical illusion will only be temporary, but you can make a small space feel as though it's larger than it is by strategically positioning a well-placed mirror.
5. Style each area with care
The classiest, most lavish homes are those that make the most of every inch of space. Decorative accessories can help you create the sophisticated look you want in any room. Once you've edited your accessories, include only your favorites and then arrange them with care.