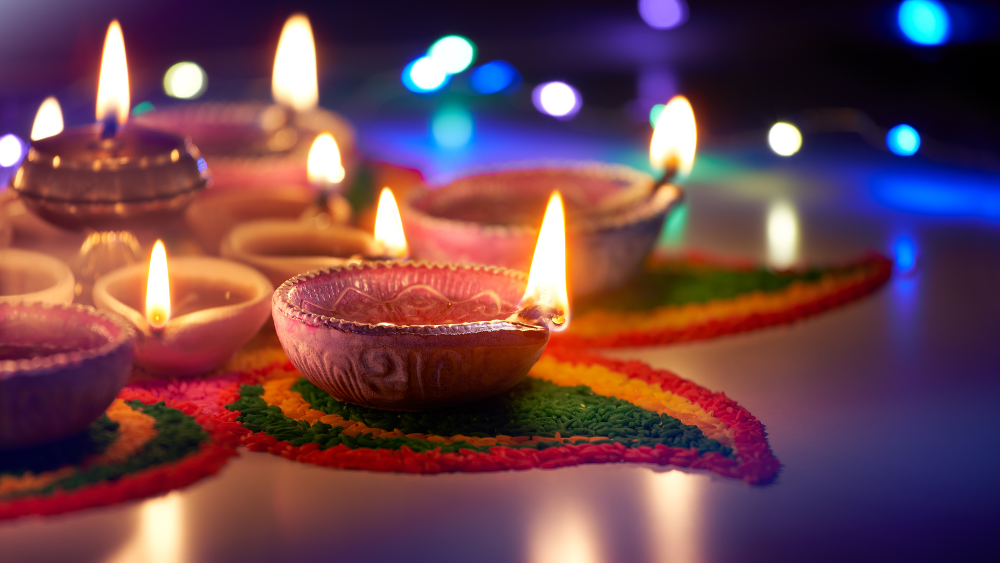 If you're the one in charge of decorating the house this Diwali, then you probably feel overwhelmed by the sheer number of options available. With a huge range of colours, materials and designs available, it is difficult to narrow down your choice to just one or two. To keep things simple and easy, we've created a list that can help you get started with all sorts of Diwali home decoration ideas.
1. Pooja Room
Amidst the hustle and bustle of the Diwali festivities, it's easy to forget about your pooja room. But if you have not done much in this regard, then it might be a good idea to put a little more effort this time around. After all, it is the center of all activities during these holy days and needs special attention at this point. Go all out while decorating your pooja corner by putting up festive lights and hang some beautiful garlands or flowers there.Whether your pooja room is spacious or compact, you can get some antique brass-finished lamps and place them around the pedestal. Also, do not forget to decorate your pooja room with fresh flowers and diyas on all the days of the festival.
2. Indoor Plants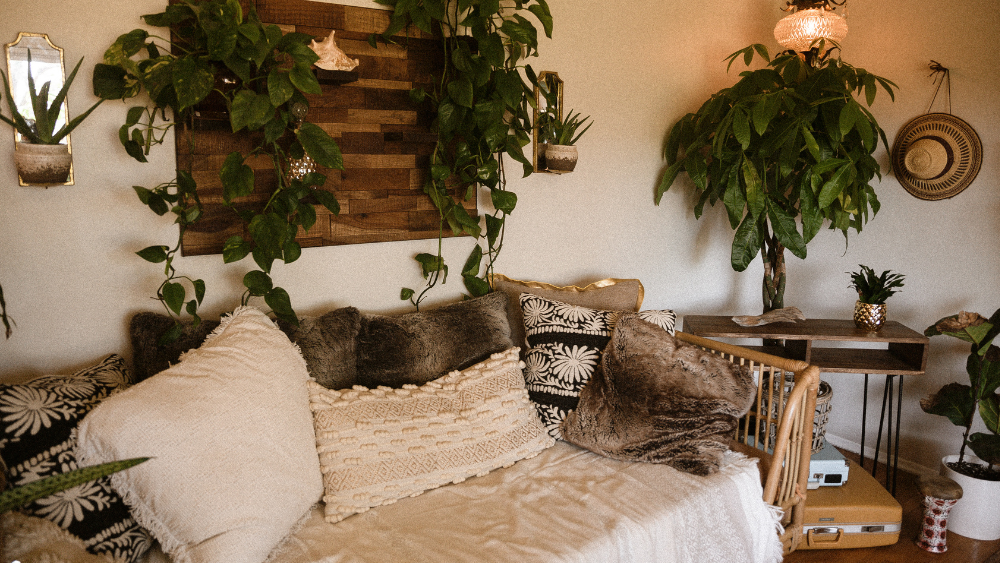 Indoor plants are the best way to add color, texture and atmosphere to your home. The key to any Diwali decoration is to make it bright, cheerful and colorful yet an essence that makes you feel peaceful at heart! It's a great way to solve several issues that you might face when decorating your house. They add a lot of charm to your house and make it look beautiful and luxurious.
3. Declutter & Organise
Decluttering and organizing your home is the simplest way to improve the look of your home, without having to spend hours doing so. Taking a few minutes at a time every day will help you declutter your home steadily over time. Start by sorting out the kitchen first, to give it a feel of a brand new place. The best way to do this is by grouping and organizing your crockery, utensils, plates and other kitchen items in a new way.
4. Outside the House
Create a rangoli for your doorway. If you have never made one before, here's your chance to try it out. Gather some flower petals, spices, rice and coloured powders from your kitchen and start creating a pretty rangoli design at the entrance of your home to welcome guests on Diwali. Add string lights on the walls to brighten up the exteriors of your home.
5. Flower Decorations
Diwali flower decoration is one of the best and brightest ways to light up any home. We believe loose petals can beautify any part of your home – no matter the size, shape or the style. They also add a festive charm to your home interiors.
You can also add flower petals to rangolis and sprinkle them around diyas to add a beautiful enigma to your décor.
6. Let there be Light!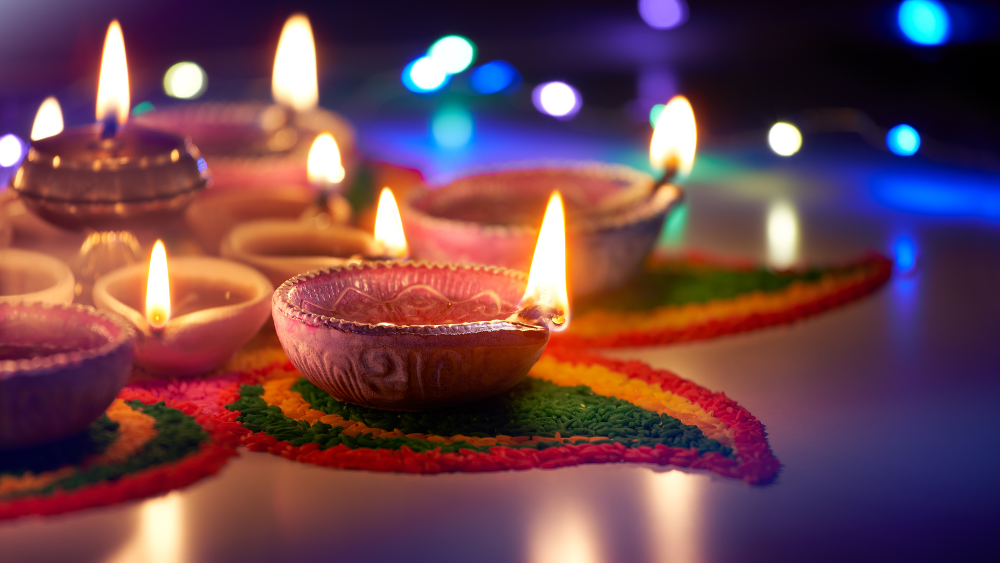 The celebration of Diwali wouldn't be complete without diyas and lights. They are a vital part of it. Decorate every corner of your home with diyas to make it look luxurious and elegant.