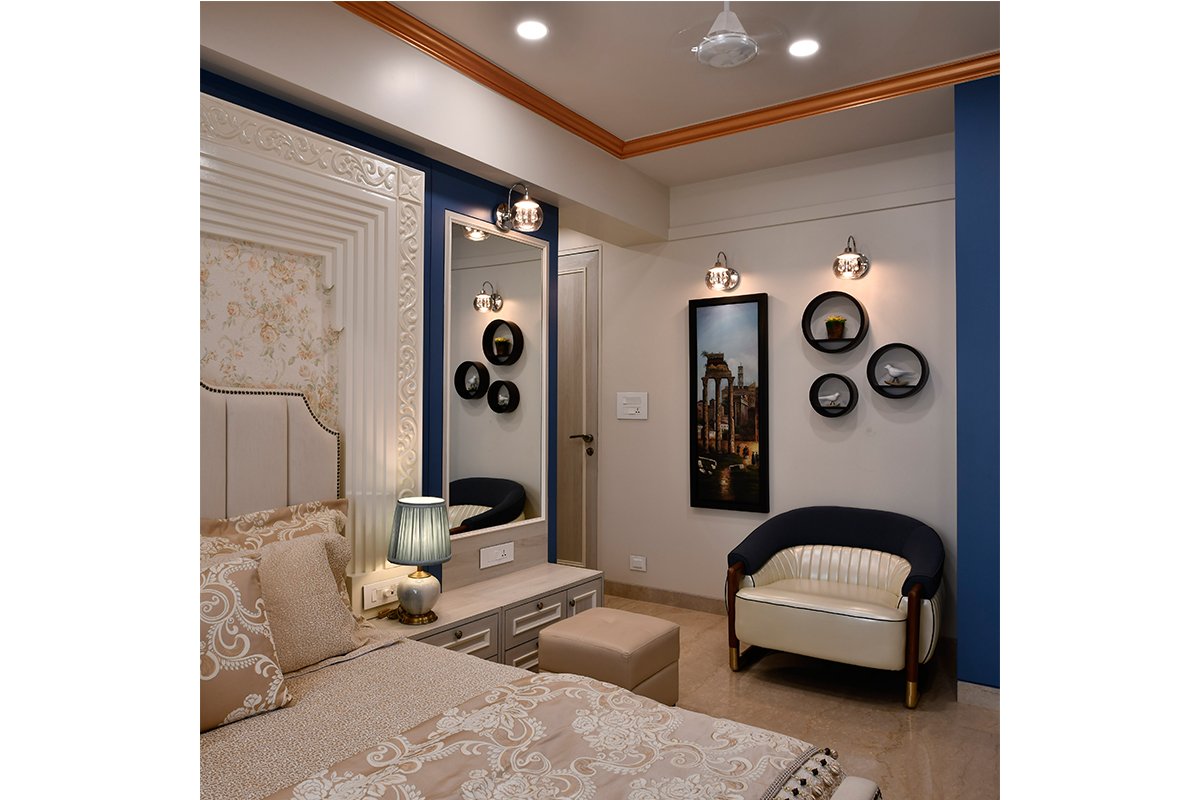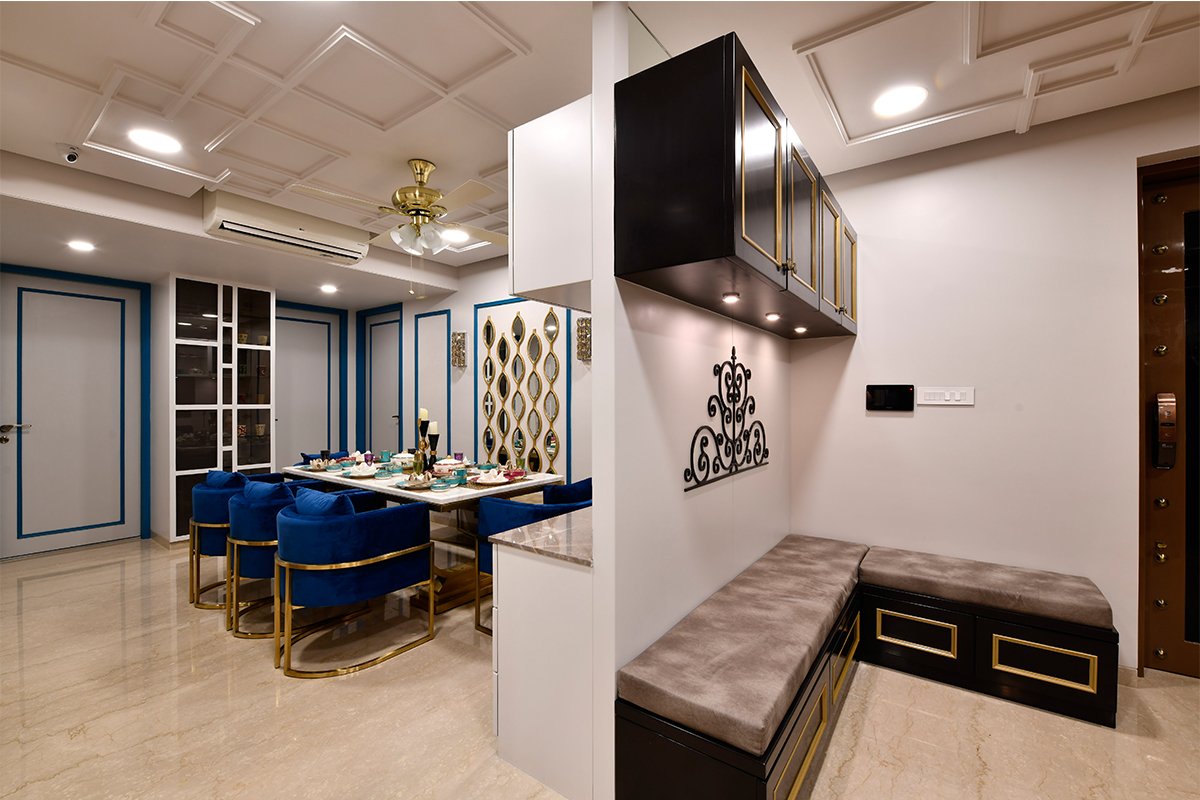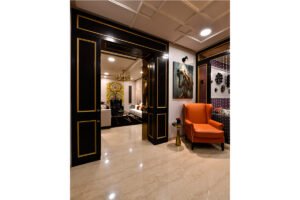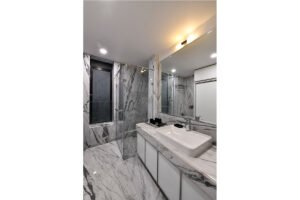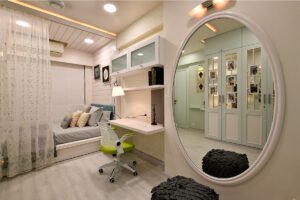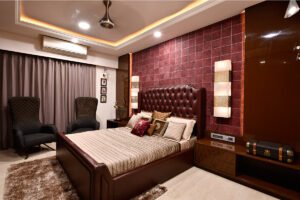 Enter and get lost in its world of stunning beauty. The precise design of the living areas aims to capture the spirit of timeless beauty. Every element has been carefully picked to create a genuinely extraordinary decor. 
The living room is a work of art in design, combining lavish furnishings and rich textures to create an atmosphere of style and relaxation. The right balance and alignment created by the perfect balance of neutral tones and pops of colour improve the room's overall look. 
The dining area welcomes you with a table that is ready for an unforgettable meal as you pass by. The use of premium materials, such as rich wood and polished metals, heightens the space's elegance. With their stylish shapes and luxurious furnishings, the dining chairs invite you to enjoy a delicious meal in a setting of lovely appearance. 
Each room is created to inspire a sense of peace while providing an environment from the outside world. Each detail has been thought of to ensure a relaxing and refreshing experience, from the luxurious mattress that selected lighting that creates a warm and inviting surrounding. The importance of detail is paramount throughout Timeless Beauty. Richly detailed castings, ceiling decorations, and adequately chosen accessories add charm and class. 
Timeless Beauty is an invitation to live a life of refined class, not just a collection of beautiful interiors. It shows the idea that timeless beauty endures and goes beyond fashion trends.