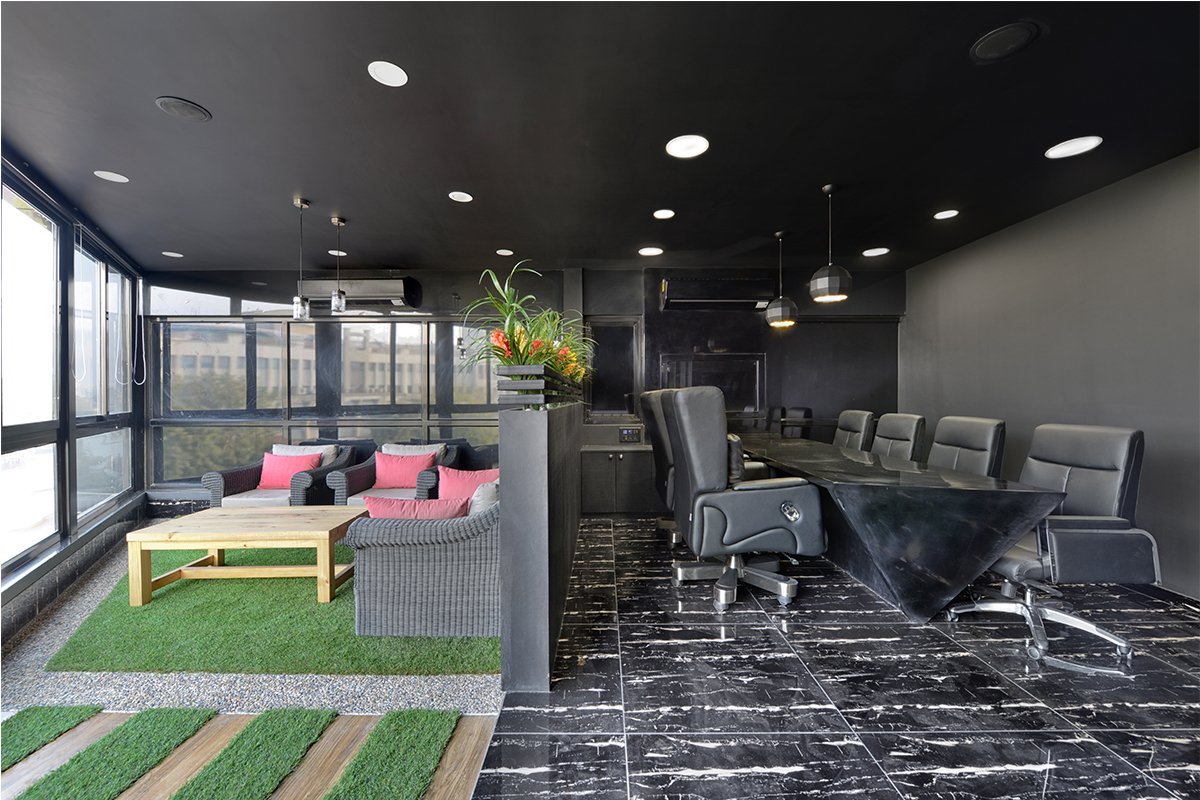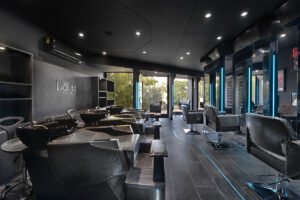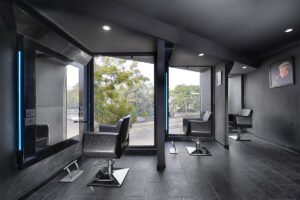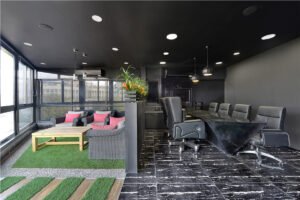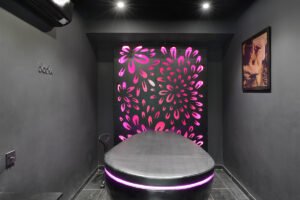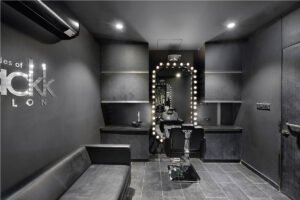 Enter the Ultra Fashionista world to experience an unmatched salon experience in style, Elite and a hint of glamour. Get ready to be fascinated as we reveal this great space's visually stunning interiors, where the colour black takes centre stage. As soon as you walk in, the elegance and draw surrounding you will captivate you and leave you speechless. 
The interiors of the salon in Ultra Fashionista are black-themed and display an air of class and contemporary stylish making it a true design masterpiece. The space has an appearance of luxury thanks to the space's dominant black colour scheme, which also adds a sense of drama and excitement. Every element—from the furniture to the lighting fixtures—has been carefully chosen to give the room a sense of glamour and style. 
Ultra Fashionista offers an atmosphere for a moment of repose with enough space for multiple stations, cosy seating areas, and private treatment rooms. The salon's spacious layout enables an easy flow of traffic, ensuring that customers are at ease as they move between various areas of the room.
After the salon's interior was finished, a remarkable transformation took place. The modern, elegant sense of the all-black design creates the ideal environment for an outstanding and unique beauty experience. Clients are welcomed by a setting that displays style and professionalism the moment they walk through the door. Every element displays the greatest care to detail, from the carefully placed mirrors to the stylish appearance of premium cosmetics. It's a setting that promotes confidence and encourages customers to embrace their inner fashionista. 
The relationship between light and shadow throughout the salon further enhances Ultra Fashionista's visual impact. Carefully placed lighting fixtures produce a warm, welcoming glow that draws attention to the décor's black components and gives the space a sense of depth and dimension. The play of light elevates the overall atmosphere—clients in a completely absorbed beauty experience by adding a sense of mystery and drama. 
Ultra Fashionista is more than just a salon; it's something more for those who value style and the finer things in life. Relax in elegant beauty treatments and leave feeling like a true fashionista in this setting where fashion meets quality